Meteor -100 times bright than the moon!
October 7th, 2009 at 9:25 pm by
Bill Steffen
under
Bill's Blog
,
Weather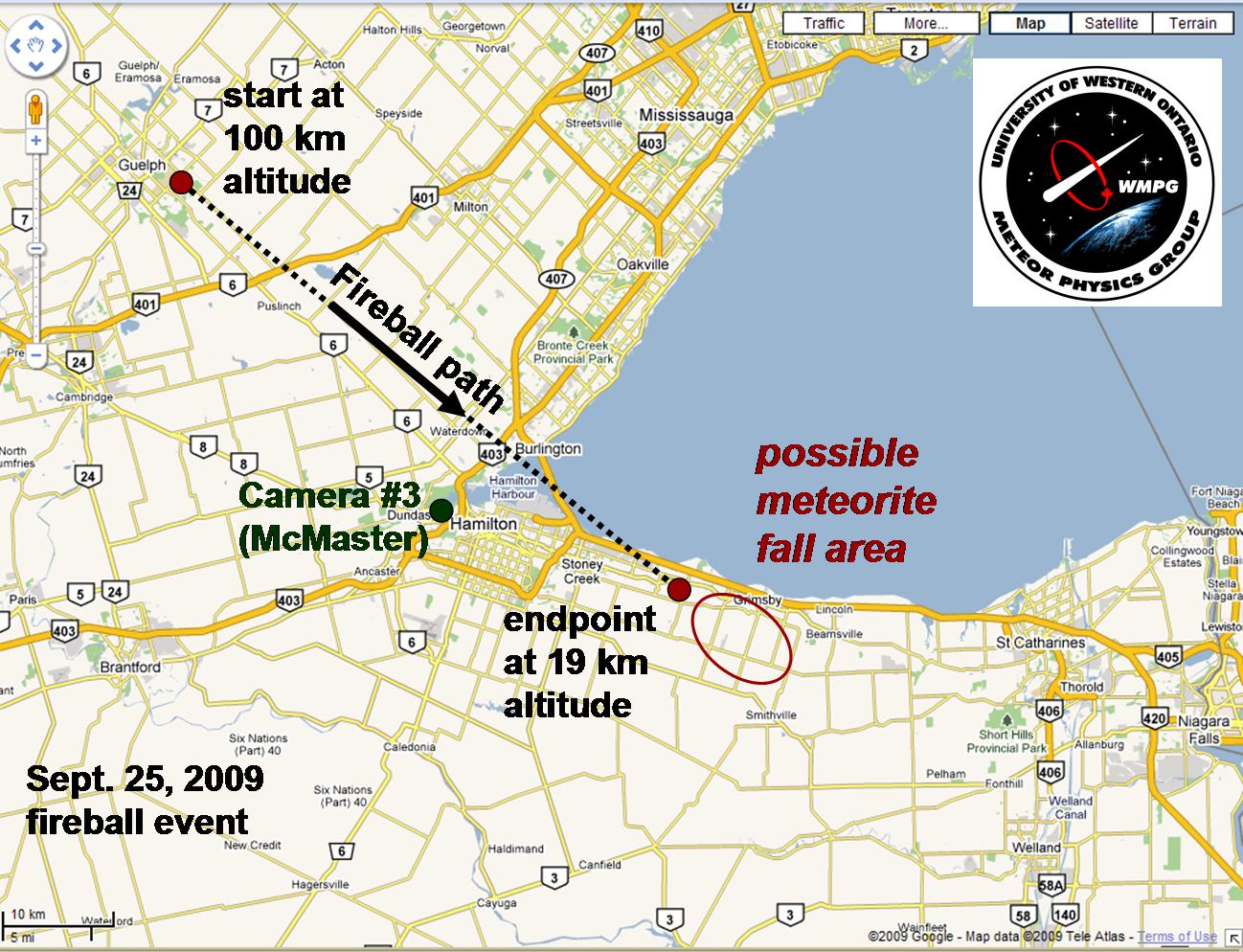 <–Click the map to enlarge.  A meteor "100 times brighter than the full moon" lit up the skies in southern Ontario the evening of Sept. 25th. Check out the video here. The meteor was said to be about the size of a tricycle as it entered the atmosphere and there is a chance fragments could have reached the ground.  Seven all-sky cameras from Western's Southern Ontario Meteor Network (SOMN) recorded the brilliant fireball at 9:03 PM.  In Canada, meteorites belong to the owner of the land upon which they are discovered.  The meteor was first detected at an altitude of about 63 miles above the ground.